Medicare Supplement Insurance Companies
Whether you are new to Medicare or have been enrolled in the program for years, it's always important to compare insurance companies, especially when it comes to Medicare supplements. Since each Medicare supplement plan offers the same benefits across all insurance carriers, you should choose a carrier based on their ratings and performance.
The elements to consider when choosing an insurance company are the consumer reports, Better Business Bureau (BBB) rating, A.M. Best rating, and the number of years the company has been on the market. All of these elements factor into an insurance company's reputation.
Let's review the top Medicare supplement insurance companies in 2022.
Mutual of Omaha
While every Medicare supplement letter plan is the same across carriers, some insurance companies offer special features. Mutual of Omaha has several nice perks. First, there are no application fees, which has become a common practice among other companies. After submitting the application, Mutual of Omaha has a rapid turnaround time and can even deliver an electronic copy of your ID card if you need one on short notice. Lastly, they have household discounts of up to 12% (varies by state).
Mutual of Omaha has been in the Medicare realm since the program was created, so it has a long history with Medicare beneficiaries. It also offers a variety of Medicare products, including Part D prescription drug coverage, Medicare Advantage plans, life insurance, and long-term care coverage.
It is a highly-rated company, receiving an A+ by A.M. Best and the Better Business Bureau (BBB).
Mutual of Omaha offers three Medigap plans: Plans F, G, and N. They are available across the country, with the exception of the state of Massachusetts.
Aetna
Aetna has special features similar to Mutual of Omaha. Their application approval process is quick, but there is an application fee that applies. Currently, that fee is around $25 but can vary by state. They do offer a household discount of 7%, which will apply if you are living with anyone who is 60 years old or older.
Aetna is another company that has been on the market for a very long time. They recently partnered with CVS Health, which has one of the largest pharmacy networks in the country. This allows individuals with an Aetna Part D plan to have readily accessible pharmacies at their disposal. Aetna even has several apps that allow policyholders to access their coverage and get healthy living tips.
A.M. Best gives Aetna an A rating, and because of its longevity, the S&P rates Aetna as an A+ company.
Aetna Medicare supplements are available in 44 states, and they offer seven different Medigap policies.
UnitedHealthcare
One in five Medicare beneficiaries has their Medicare supplement with UnitedHealthcare. There are no application fees, and there are household discounts, depending on the state you're in. Many of their plans also offer access to the SilverSneakers gym membership program and include dental, vision, and hearing discount plans.
UnitedHealthcare has been given an A rating by A.M. Best.
UnitedHealthcare is one of the two largest companies in the world, and it offers nine Medicare supplement plans nationwide, as well as Part C and Part D plans. It's important to note that if you are looking at an AARP UnitedHealthcare plan, you'll need to become an AARP member to enroll.
Cigna
Cigna is another company that has been around for a very long time. They offer many insurance products, including health, life, accident, disability, and Medigap plans. They insure over 70 million people.
Cigna offers household discounts and discounts for enrolling in a Medicare supplement online. They also have several apps available to manage your health, access your plan benefits, and pay plan premiums.
Both A.M. Best and S&P give Cigna an A rating. The BBB give Cigna an A+. While Cigna is a reliable company, we have been seeing a 7% annual rate increase, which is higher than some other companies.
Cigna offers four Medicare supplemental insurance plans in most states.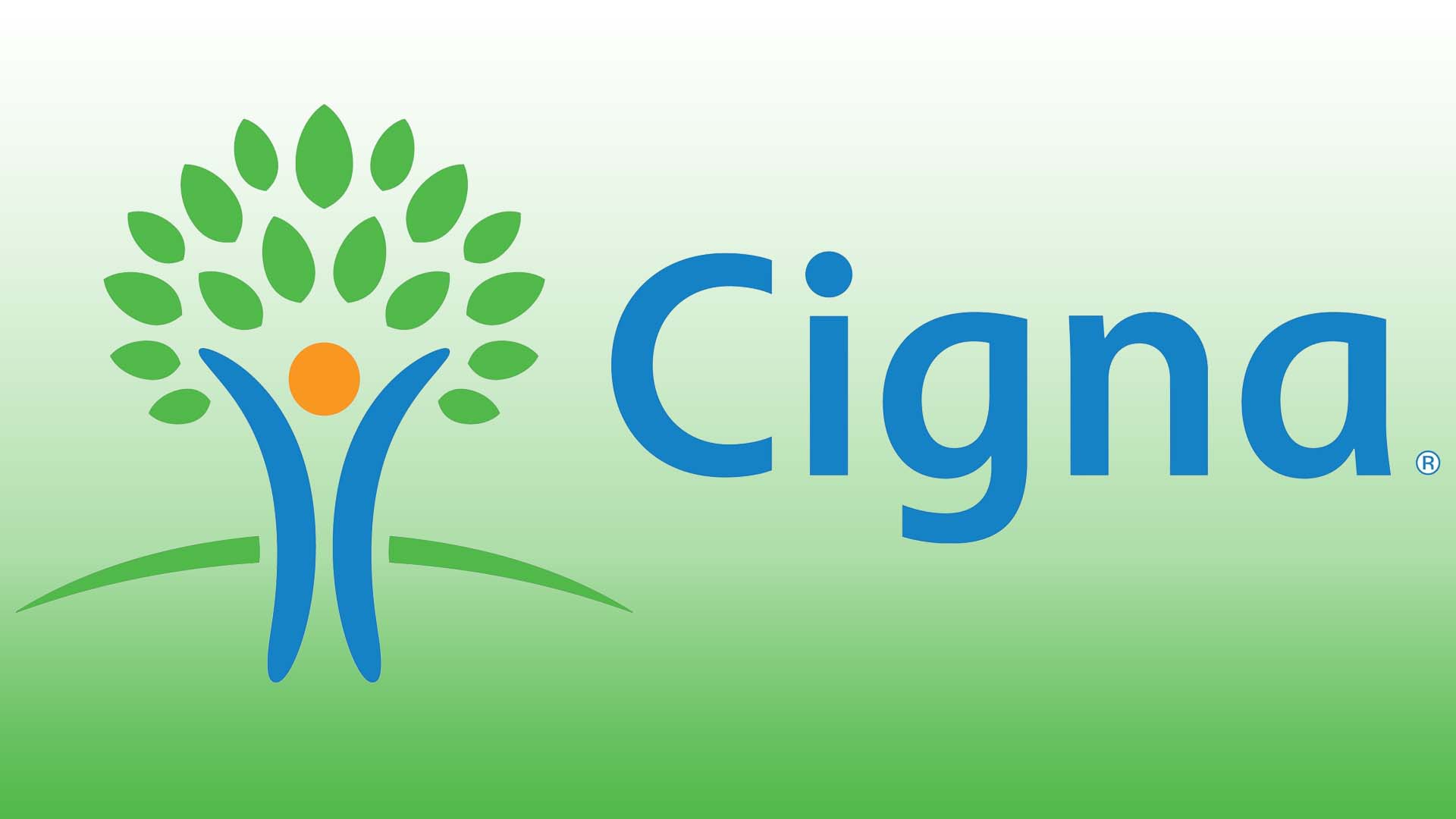 Manhattan Life
Manhattan Life specializes in Medicare supplements and Dental, Vision, Hearing (DHV) plans. It does not offer any other Medicare products, like Part C and Part D plans. They offer a 7% household discount for policyholders who live with anyone who is 60 years old or older. (Your discount may be different based on the state in which you live.)
The company also has more relaxed medical underwriting restrictions, making it easier for beneficiaries to enroll in a Medicare supplement outside of their guaranteed eligibility periods. However, that relaxed underwriting may contribute to its higher-than-average annual rate increases. (Some states saw a 15% increase last year.)
Manhattan Life has been on the market for over 170 years and received an A+ rating by the BBB as well as a B+ rating by A.M. Best. It offers five Medigap plans across the country.
Banker's Fidelity
Banker's Fidelity is a senior-focused company that has been offering insurance products since 1955. They offer household discounts in some states and are unique in that they offer issue-age rated plans. "Issue age" means that they will set your premium based on the age you are when you enroll in the policy. While the premium could increase based on inflation, it will never increase because of your age. There are other companies that use this rating method, but most use the attained-age rating system.
Banker's Fidelity does offer other senior-focused insurance products like short-term care, final expense, hospital indemnity, and lump-sum cancer insurance. However, it does not offer prescription drug plans.
A.M. Best rates the company as an A- and the BBB rates them as an A+ company.
Banker's Fidelity offers eight Medigap plans, but not in every state.
Medico
Medico offers a variety of insurance products, including short-term care, hospital indemnity plans, cancer policies, final expense plans, whole life insurance, Part D plans, and DVH policies. The DVH plans are especially useful to those with Medigap plans since those plans do not offer benefits for routine dental, vision, and hearing services. Medico does not offer Part C plans.
Medico offers household discounts to Medicare supplement policyholders who live with anyone over the age of 18 and to those who enroll in automatic bank draft for their monthly premiums. While their premiums tend to be higher than other companies, their history of annual rate increases has been relatively low, usually around 2.6%.
Medico has been around much longer than the Medicare program. The BBB rated Medico as an A+ company and A.M. Best rated them as an A-.
Medico offers five Medicare supplement insurance plans in 25 states, but not all five supplements are available in each of those 25 states.
United American
United American offers all Medigap plans in 48 states. (Not every plan is available in each state.) It does not offer Part C or D plans but does have other insurance products life insurance, cancer policies, and critical illness plans. It also offers both group and individual plans.
United American has a reputation for its excellent customer service skills. Claims are paid quickly with few denials on covered services. It also boasts one of the lowest rate increases, averaging between 0% and 3%, depending on location.
A.M Best has rated United American as an A+ company for 40 consecutive years.
GPM
GPM stands for Government Personnel Mutual Life Insurance Company, but don't let their name confuse you – they offer policies to individuals not associated with government employment or military service. They are a mutual company, which means that they are owned by the policyholders. Policyowners can receive dividends or decreased premiums if the company is profitable.
GPM does not offer Part C or Part D plans and has a restrictive medical underwriting policy if you apply for coverage outside of your guaranteed issue rights period. It does offer household discounts in some states.
The company received an A- rating from both A.M. Best and the BBB.
GPM offers five Medigap plans but is not available in every state.
Humana
Humana offers Medicare supplements, Part C plans, and Part D prescription plans. They have a partnership with Walmart pharmacies, which allows Part D policyholders to fill their prescriptions nearly anywhere. They also have the number one mail-order prescription service, which many beneficiaries take advantage of.
Humana offers a 5% discount if a policyholder applies online, has a spouse also enrolled with Humana, or enrolls in automatic bank draft for their monthly premiums. The company does have higher overall premiums when compared to other companies.
While Humana does have an A+ rating with the BBB and an A- rating with A.M. Best, they have poor customer service ratings compared to other insurance carriers.
Humana offers Medicare products in all 50 states, but their eight Medicare supplements are only available in 47 states.