Vision care is a necessary component of your overall healthcare. In fact, one in five adults has had a cataract by age 65. By age 80, one out of every two adults has had one! Because they are so common, we often get asked, "Does Medicare cover eye surgery? What will my out-of-pocket costs be?"
The answer to these questions largely depends on what kind of Medicare coverage you enrolled in, so we'll take a look at each one before talking more about cataract surgery specifically.
Original Medicare and Routine Vision Care
You'll find coverage for some vision services in Medicare Part B since they are performed as an outpatient procedure. If you are experiencing severe vision problems or your doctor suspects glaucoma, Part B will cover any eye exams conducted to diagnose these issues, even if your doctor ultimately finds nothing wrong. As far as preventive vision services go, that is all that Part B will help pay for.
Part B will also cover diagnostic tests and treatment if you have age-related macular degeneration. This includes treatment done with injected drugs.
Does Medicare cover cataract surgery?
Medicare Part B will help pay for expenses related to cataract surgery. It will provide benefits for pre-surgery exams, the anesthesia you'll have during surgery, and the actual cataract surgery. After surgery, it also includes coverage for basic lens implants (monofocal) and one pair of prescription eyeglasses or contact lenses. You will also have benefits for one year of surgery follow-up care.
Remember, however, that Part B will not pay for any of these services completely. Medicare pays about 80% for outpatient services. So if you have Part B and no other supplemental coverage, you'll be responsible for about 20% of the total cost of services.
How much does cataract surgery cost?
The cost of cataracts surgery depends on a few things, a primary factor being your location. Healthcare Bluebook can help you find the "fair price" for costs in your area.
According to their site, if you have cataract surgery performed in Tupelo, MS, the average cost is around $3568. If you have only Original Medicare (Parts A and B), your 20% portion would be about $720 if you've already met your Part B deductible of $233.
Another factor in the cost is what type of surgery is performed. For example, standard cataract surgery will cost less than laser cataract surgery. (Medicare pays the same amount for either procedure, but your surgeon may ask you to pay for the additional cost of laser surgery.) Other cost considerations include your surgeon, the facility, and what type of intraocular lens (IOL) you need.
Lastly, you will need to know if your surgeon (and the facility they're working in) accepts Medicare. It is not common for a healthcare provider to not accept Medicare assignment, but you could pay more than the expected 20% if they don't.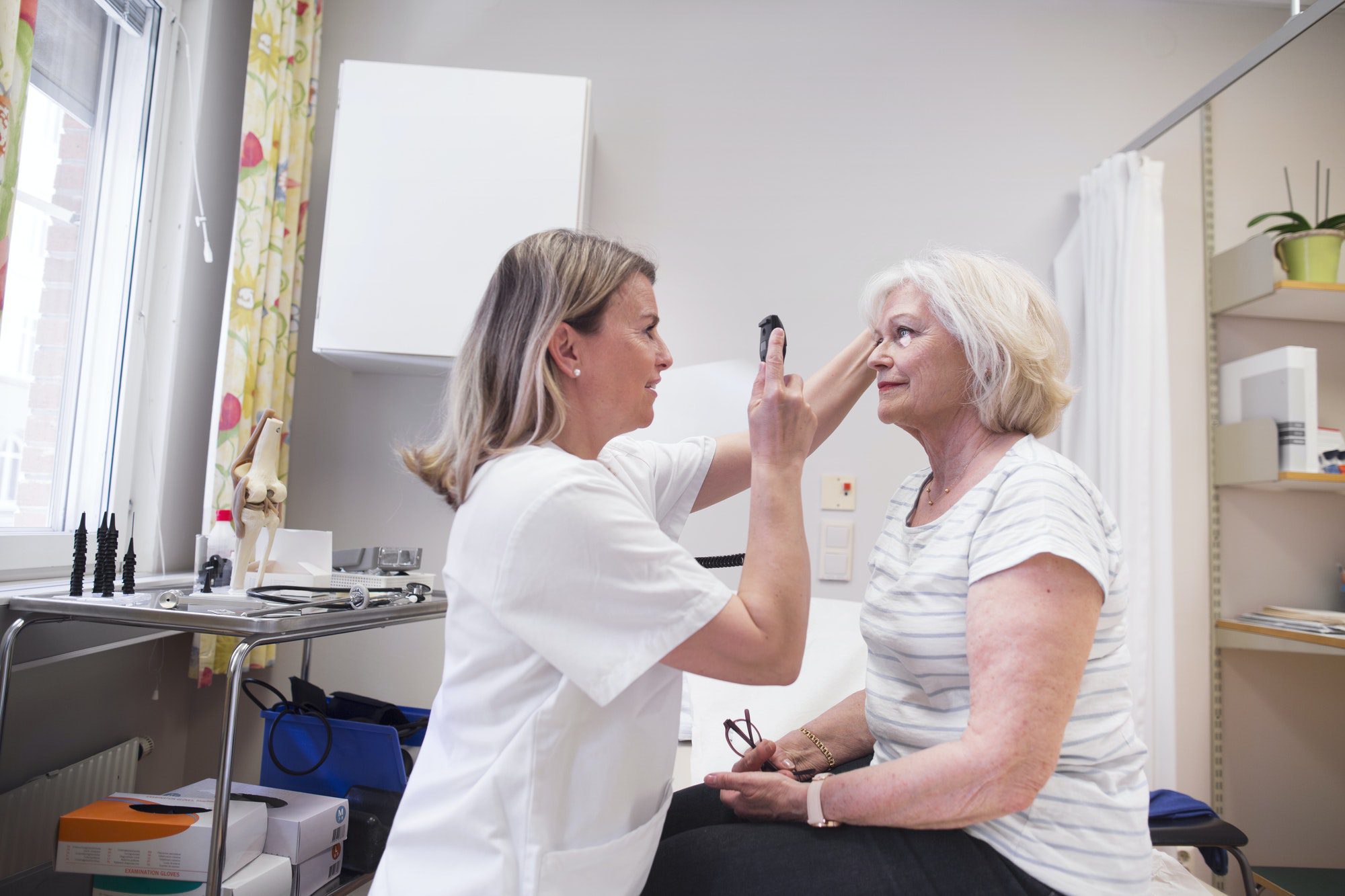 Medicare Supplement Vision Benefits
We've talked about your vision benefits in Traditional Medicare, but what if you have supplemental coverage? In addition to Parts A and B, you may have either a Medicare supplement or a Medicare Advantage plan. Let's talk about Medicare supplements first.
Your Medicare supplement only provides benefits for services that are also included in your Medicare Part A and Part B benefits. Remember that leftover 20% you would have to pay after Part B paid 80%? A Medicare supplement is there to help pay for those remaining out-of-pocket expenses.
There are about ten different Medicare supplements, so how much of the 20% yours covers will depend on which plan you have. The two most popular plans will cover most of your leftover expenses. If you have Plan F, you will not pay anything, including the Part B deductible. If you have Plan G, you'll only be responsible for the deductible.
As long as your surgeon accepts Medicare, they'll also accept your Medicare supplement, regardless of who your insurance provider is.
Medicare Advantage Vision Benefits
If you have a Medicare Advantage plan, your Medicare Parts A and B coverage will be rolled into your MA plan. While all Medicare Advantage plans have different benefits, they will all provide as much coverage as Original Medicare.
Unlike Medicare supplement plans, Advantage plans often include extra benefits like routine vision care. This could include eye exams and prescription lenses, but you will need to check the plan's summary of benefits to know for sure. If the plan does not have extra vision benefits, you can ask the insurance company if they offer it for an additional premium.
Medicare Advantage plans typically require their members to receive care from a provider and facility in the plan's network, so you will need to make sure your optometrist is contracted with your specific plan to get the most of your benefits.
Other Ways to Get Vision Insurance
If your Medicare Advantage plan does not offer vision care, or if you only have Orignal Medicare with (or without) a Medicare supplement, there are other ways you can get vision insurance.
Dental, Vision, Hearing (DVH) plans are among the most popular ways Medicare beneficiaries get extra benefits. Private insurance companies sell DVH plans, so the specifics of the plan will vary. However, most have an annual or biennial (every two years) amount they will pay towards prescription glasses or contact lenses.
Need help finding health insurance plans with vision benefits? We can help! Our agents are experts in Medicare products and can help you find a policy that has all the benefits you're looking for.