Medicare beneficiaries in Tallahassee, Florida, have many Medicare options to consider. If you are new to Medicare, you'll want to know how the different parts of Medicare work together so that you can choose plans to give you the best healthcare coverage possible.
First, you'll need to know the four parts of Medicare. Then you'll need to mark your calendars for important enrollment dates, so you don't miss out on any options. Today, we're going to discuss the fundamentals of the Medicare program and the things you need to know to get started.
The Four Parts of Medicare – And a Bonus!
You'll often hear Medicare referred to by different "parts." You've got Parts A, B, C, and D. Plus, Medicare supplements are also available to give you even more coverage. Let's break these down into individual sections so you can see how they work together to provide you with healthcare coverage.
Part A
Part A is your hospital insurance. It will help pay for the cost of room and board for your stay at a hospital or skilled nursing facility. As long as you or your spouse has paid Medicare taxes for ten years, you'll receive Medicare Part A for $0 each month.
Your hospital stays will not be completely covered by Part A. First, you'll need to meet the deductible, which is $1556 per benefit period. (A benefit period begins when you are admitted to a hospital or facility and ends after you have been out of the hospital for 60 consecutive days.) After you've met the deductible, your coinsurance will depend on how many days you spend as an inpatient.
Part B
Part B is your outpatient insurance. It will help pay for doctor's visits, surgeries, diagnostic tests, and many preventive services. Unlike Part A, everyone pays a monthly premium for Part B. The standard premium in 2022 is $170.10. (Individuals who earn high incomes could pay more.)
The Part B deductible is $233 in 2022 and only has to be paid annually. After that, your Part B coverage pays for about 80% of the covered services, leaving you with 20% out-of-pocket.
Part C
Part C is more commonly called Medicare Advantage. These plans are sold by private insurance carriers, and the Part C plans effectively replace your coverage with Original Medicare (Parts A and B). If you enroll in a Part C plan, you'll get your coverage from an insurance company rather than the government. (You do still have to pay the Part B premium.) Part C plans often include benefits not seen in Original Medicare, such as routine dental, vision, and hearing services and coverage for prescription medications.
Premiums vary depending on the plan, but many have very low monthly premiums. Coverage under a Medicare Advantage plan is not quite as predictable as you will have copays and coinsurance for varying services.
Part D
Part D includes all plans that provide prescription drug coverage. You will either purchase a stand-alone Part D plan or have one as part of your Medicare Advantage plan. Part D plans are also offered by private insurance companies, so there is no one set premium for these plans.
Most Part D plans have a deductible of $480, though it does not apply to every prescription. Each plan employs a drug formulary to determine your out-of-pocket expense for each prescription.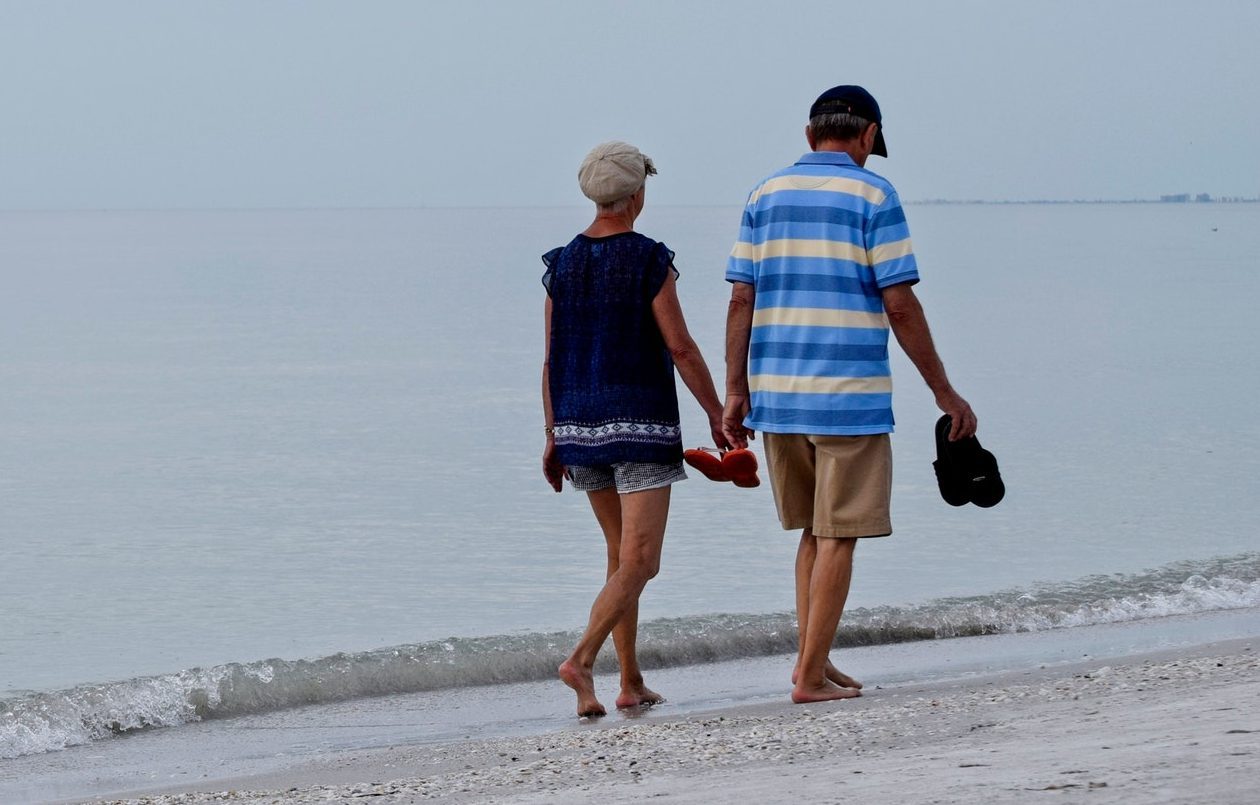 Bonus! Medicare Supplements aka Medigap Plans
After enrolling in Parts A and B, Medicare beneficiaries typically choose either a Medicare Advantage or Medigap plan. There are currently ten Medigap plans on the market. While these are also sold by private insurance carriers, the plans themselves are standardized, meaning that they do not differ from one company to another. The only thing that can vary is the monthly premium.
Medigap plans provide beneficiaries with more predictable out-of-pocket expenses. These plans pick up the leftover expenses after Parts A and B have paid their share. They do not offer any extra benefits as Medicare Advantage plans do, and you will need to enroll in a separate Part D plan. However, there are several Medigap plans that offer comprehensive coverage, leaving individuals with nearly no out-of-pocket expenses.
When to Enroll
Your Initial Enrollment Period (IEP) begins three months prior to your 65th birthday and ends three months after. During this time, you can get enrolled in Parts A and B. You'll also use this time to decide if you'd like to pursue a Medicare Advantage plan or a Medicare supplement. And, of course, you'll need to enroll in a Part D plan.
There are several other enrollment periods associated with Medicare. If you choose to delay your enrollment and not get coverage when you turn 65, you'll be eligible for a Special Enrollment Period (SEP) when you do decide to apply. (However, you'll only be eligible for an SEP if you had other creditable coverage after age 65.) An SEP can occur any time you have a qualifying life event.
Another important enrollment period for every Medicare beneficiary to be aware of is the Annual Enrollment Period or AEP. This enrollment window happens every year from October 15 to December 7. During this time, Medicare beneficiaries can change their Part C or Part D plan. These two parts of Medicare change every year, so it is not uncommon to change plans on a yearly basis.
What's My Next Step?
If you're ready to start your Medicare journey, give one of our licensed agents a call! We will schedule a complimentary consultation so that we can get to know you and your healthcare needs. We'll work with you to find a plan that fits your lifestyle and your budget.
If you're already enrolled in Medicare, we can still be of assistance. It's important to have your current plans reviewed annually to see if there are cost-saving alternatives. Our agents are contracted with many carriers, so we can compare rates and potentially save you money each month.
Don't be shy – call us today!